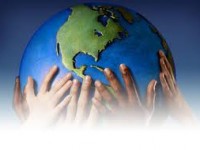 Did You Know?
Our platform, which we call turning adversity into opportunity, empowers self sufficiency by repurposing trash. If you would like to help out, please click below. Thank you for caring!
Bridging Humanity is a volunteer based 501c3 and our federal id number is 45-5515265. Our state registration number is CH41916. Donations may be made online or mailed directly to Bridging Humanity, 3426 Franklin Avenue, Miami, FL 33133. A tax receipt will be provided for your donation.
A copy of Bridging Humanity's financial information may be obtained from the Florida Division of Consumer Services by calling 1-800-435-7352 or via their website www.FloridaConsumerHelp.com.
Any questions? Please call 786-942-6704 or send an email to tinacornely @ bridging-humanity dot org.